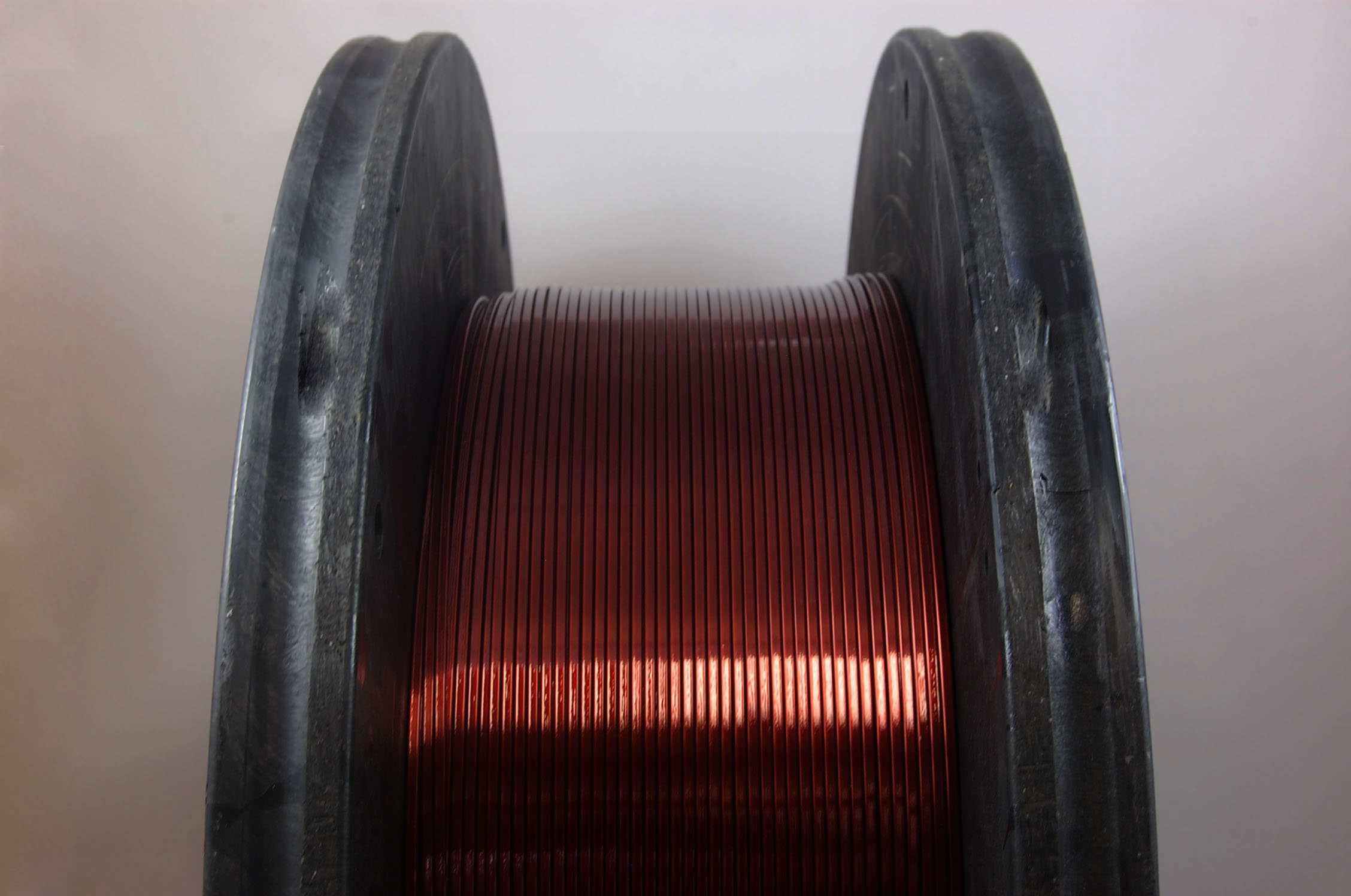 Roll over image to zoom in
Images are representative of product listed and may not be actual product.
#7 Heavy GP/MR-200 Round MW 35 Copper Magnet Wire 200°C, copper, 250 LB 24" reel (average wght.)
Part: W7.0HGPMR24
Manufacturer: Essex Furukawa
Manufacturer #: C252XX00070024A
GP/MR-200® magnet wire (MW-35 wire) provides compelling performance due to its multi-purpose film insulation - which has a modified polyester basecoat and a polyamideimide topcoat. This insulation delivers physical toughness, excellent dielectric properti
NEMA MW 35
standard of excellence in every severe and heavy duty application
outstanding physical toughness
excellent dielectric properties
superior chemical resistance to most common solvents and refrigerants
excellent windability
superior in high slot fill and insertability applications
| | |
| --- | --- |
| AWG Size | 7.00 |
| Product Type | GP/MR-200 |
| Colour | Copper |
| Temperature Class | Class H-200°C |
| Insulation | Polyester/Polyamideimide |
| Conductor | Copper |
| Shape | Round |
| Standard Type | Heavy Build |
| NEMA Spec | MW 35 |
| Windability | Excellent |
| Chemical Resistance | Excellent |
fractional and integral horsepower motors
hermetic motors
DC motors
power tools
automotive wire (alternators and generators)
large coil applications (unvarnished, varnished or encapsulated)
all dry-type transformers from Class 105-200
electronics, all types of coils from Class 105-200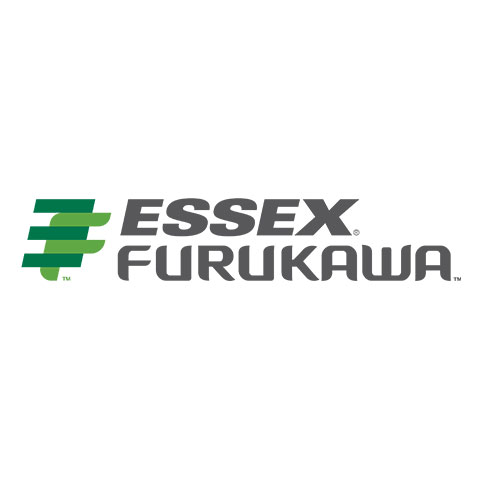 Electrowind is a proud supplier of a broad range of magnet wire and cable products from Essex Furukawa.
Essex Furukawa is the global Leader in Magnet Wire/Winding Wire Manufacturing for Electric Vehicles, Automotive, & Industrial Applications, for major OEM & Tier 1 suppliers. If you don't see the specific Essex Furukawa product you are looking for on our website, we will find it for you. Reach out to Electrowind as your preferred supplier for Essex Furukawa magnet wire, winding wire and cable.
Packaging Description: 24" Reel (250 LB average weight)
Product Weight: 265.00 EA
Product Size: 24.00 x 9.00 x 24.00
$2148.92/EA USD
Availability: 4
Order Minimum Qty: 1

Lead time when 0 in stock: 14 days
Shipping Details
This item is oversized. Oversized items are not eligible for free shipping.
This product is oversized and/or not available for shipping via courier. Please contact Electrowind for shipping rates or we will contact you if shipping rates aren't available for this product and you place an order for this product on our website.
Purchase Terms & Return Policy
You might also be interested in
Disclaimer: Electrowind exercises care in producing, composing, editing and distributing the data on this website. Electrowind is not liable for damages resulting from use of any apparent misstatements and/or errors in the data presented on this website. To ensure compatibility with your application, always consult the datasheet before purchasing or using any product in your application.