May 20, 2022 | Around the Industry | Adam Tedesco
ELECTROWIND/CBS CALGARY-YOUR SOURCE FOR MOTOR AND TRANSFORMER PRODUCTS IN WESTERN CANADA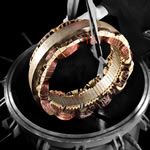 CBS Electric Insulation Materials (EIM) Ltd. located in Edmonton, Alberta has recently announced that they will close their offices and retire from the industry effective June 1, 2022.
The staff at Electrowind/CBS wish Eugene and his team the very best in their future endeavours. Eugene has served our industry for many decades, offering outstanding service and support to his customer base and he will surely be missed.
Our branch of Electrowind/CBS in Calgary has no affiliation with CBS Electric Insulation Materials (EIM) Ltd. but we realize that the closure of CBS (EIM) Edmonton will affect many customers in the region.
We just want to let you know that Electrowind/CBS in Calgary is here to serve your business with industry-leading service and support; a wide variety of rigid and flexible fabrication capabilities; as well as the largest inventory of products for motor, transformer, electric repair and manufacturing in Canada.
Please contact Andrew or Shaq for your quote requests and inquiries and see what makes Electrowind your best choice for wire, insulations, fabricated parts and equipment in Canada. We are always happy to help!
Sincerely,
Andrew Howerton
General Manager-Electrowind/CBS Calgary
Ph: 403-243-1934
Email: andrew.howerton@electro-wind.com
Shaq Bitar
Account Manager-Western Canada
Ph: 780-690-4517
Email: shaq@electro-wind.com