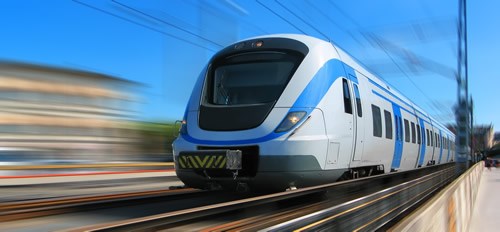 In general, traction motors require materials that offer mechanical robustness, high thermal performance and strong dielectrics to withstand the high-stress put on the motor on a continuous basis. Electrowind specializes in stocking, supplying and converting high performance magnet wire (winding wire) and electrical insulating materials from world-class manufacturers so that you can ensure the products that go in your traction motors can stand up to the test.
Quality, high-performance materials are stocked by Electrowind and ready-to-ship to your door to build your traction motors. Don't trust a run-of-the-mill product to use in your traction motor repair or build when Electrowind can offer you world-class materials from trusted brands at competitive prices.
Available materials and equipment sold by Electrowind includes:
Magnet/Winding Wire-stocking distributor for Superior Essex, PPE, Elektrisola, Von Roll Austral and more. Wire available from Electrowind is used in systems from thermal class 105°C to +240°C. Available in various packages from 8 lb spools to 1,000 lb reels depending on the product and brand.
Hook Up & Lead Wire-stocking distributor for Belden, Champlain Cable and more. We can cut-to-length hook up and lead wire based on your requirement.
Flexible Insulating Sheet Material-stocking distributor for DuPont, Von Roll, Isovolta, 3M, Fibertek, Weidmann and more. Flexible sheet material available from Electrowind includes: Kraft paper; Copaco; DMD; NMN; NKN; TFT; polyimide film (Kapton®); polyester film (Mylar® and Teijin®); mica; Nomex®; TufQUIN®; CeQUIN®; Kevlar®; Tedlar®; Formex® polypropylene; silicone rubber; virgin Teflon® and more. Available as roll or master roll stock. Electrowind Converting Solutions can slit, die-cut, sheet, crease, print, laminate and finish flexible sheet material in various ways to produce custom parts based on your design or requirement.
Rigid Insulating Sheet, Shapes and Molded Parts-stocking distributor for Rochling Glastic, Haysite and more. Rigid sheet material available from Electrowind includes: glass polyester GPO-1, GPO-2 and GPO-3; glass silicone G-7; high-temperature polyester SG-200/HT-1030; glass epoxy G-10/G-11/FR-4/EMD; glass melamine G-9; transformer board; densified laminated wood and pressboard; semi-conductive sheets; mica;  phenolics including grade L, LE, C, CE, X, XX and XXX; plastics and specialty rigids including Delrin®, Ultem®, UHMW, PVC, nylon, Arboron®, acrylic, Lexan® polycarbonate and more. Typically available in thicknesses from .032" up to 4" thicknesses depending on the product. Rods, channels, tubes and composite molded/threaded rods, nuts and bolts available in certain products. Electrowind Converting Solutions can machine, mill, saw, form, bend, drill, laminate and finish rigid sheet and shape material in various ways to produce custom parts based on your design or requirement.
Adhesive Tapes-stocking distributor for 3M, Intertape, DeWal, Ideal (American Biltrite) and more. Adhesive tapes available from Electrowind are used to insulate, bond, mask, conduct, protect, assemble, package, shield and seal. Electrowind Converting Solutions can slit-to-width, die cut/punch press, print and finish adhesive tape in various ways to produce custom tape for your application.
Non-Adhesive Tapes, Lacing Tapes & Cords-stocking distributor for Western Filament, Breyden Products, Isovolta, Von Roll, Carolina Narrow Fabric and more. Non-adhesive tapes, cords and rope available from Electrowind are typically made from fiberglass, cotton, Kevlar®, Nomex®, glass/polyester, nylon and mica can be purchased finished with wax, vinyl, rubber, b-stage, or Teflon® coating as well as with tracer lines depending on the product and brand.
Sleeving & Tubing-stocking distributor for Atkins & Pearce, Delfingen, Varflex, 3M and more. Sleeving available from Electrowind in sizes from #0-#24 AWG and up to 2" diameter typically. Various colours available depending on the product and brand.
Paints, Varnish, Resins, Coatins, Adhesives, Sealant, Lubricants & Potting Materials-stocking distributor for Elantas PDG Inc., Von Roll, Dolph's, Glyptal, 3M, Insulcast, Momentive, Hysol and more. Available in various packages from pint to drum and tank quantities depending on the product and brand.
Mica Products-stocking distributor for Cogebi, Von Roll, Isovolta and more. Available in flexible and rigid sheets, non-adhesive tapes and gaskets. Electrowind Converting Solutions can convert mica products in various ways to produce custom parts based on your design or requirement.
Wedges, Separator Coils & Topsticks-available in various flexible and rigid materials including DMD, NMN, TFT, epoxy glass, wood and more.
Test & Production Equipment-distributor for SKF Baker, IRD Balancing, Lexseco, ACE, Phenix, HeatTek, Imprex, Dynamics Research Corp., Pollution Control Products Co., Jenkins, Steelman, A & W Dyanmometer and more. Test and production equipment available from Electrowind includes: motor analyzers; balancing machines and instruments; coil winding machnes; core loss testers; dip tanks; batch and burnoff ovens; dynamometers; motor/transformer test systems  and more.
Shop, Safety & Maintenance Supplies-authorized distributor for Martindale, Ideal Industries, Blue Peter, Brady Products, Burlo Fans & Molds Inc., 3M and more. Shop, safety and maintenance supplies available from Electrowind includes: brush seaters; RTD's; dispensing equipment; undercutter saws; metering equipment; strip heaters; motor fans and bushings; undercutters; safety glasses; shop respiratory protection equipment; shop cleaners; greases; masking products and more. 
Through Electrowind Converting Solutions, we are able to design, prototype and produce custom rigid and flexible parts for traction motors. We can produce parts with demanding tolerances from high-performance materials with short lead times and low minimums to ensure you finish your job on time and on budget, regardless of the size of your project. Below is a list of some of the custom parts Electrowind Converting Solutions produces and supplies for traction motors:
Armature finger plates
Armature wedges
Bearing insulation
Brush holder rings
Blocking
Coil/connection tape
Coil turn insulation
Deflector insulation
End winding spacer blocks
Exciter insulation
Filler strips/spacers
Gas baffle segments
Lead clamps
Magnetic wedges
Phase insulation/barriers
Pole collars
Pole support blocking
Pole turn insulation
Punched terminal blocking
Ripple springs
RTD insulators
Semi-conductive filler strips
Sliders (counter wedges)
Slot liners
Stator wedges
Topsticks/wedges
Top, center & side filler
Traction motor slot wedges from insulating and semi-conductive materials
Winding supports
For more information on our full range of products; to speak to one of our friendly and knowledgeable representatives; or to arrange a visit from one of our technical representatives; please contact Electrowind.