NOMEX(R) Type 410 Wrapped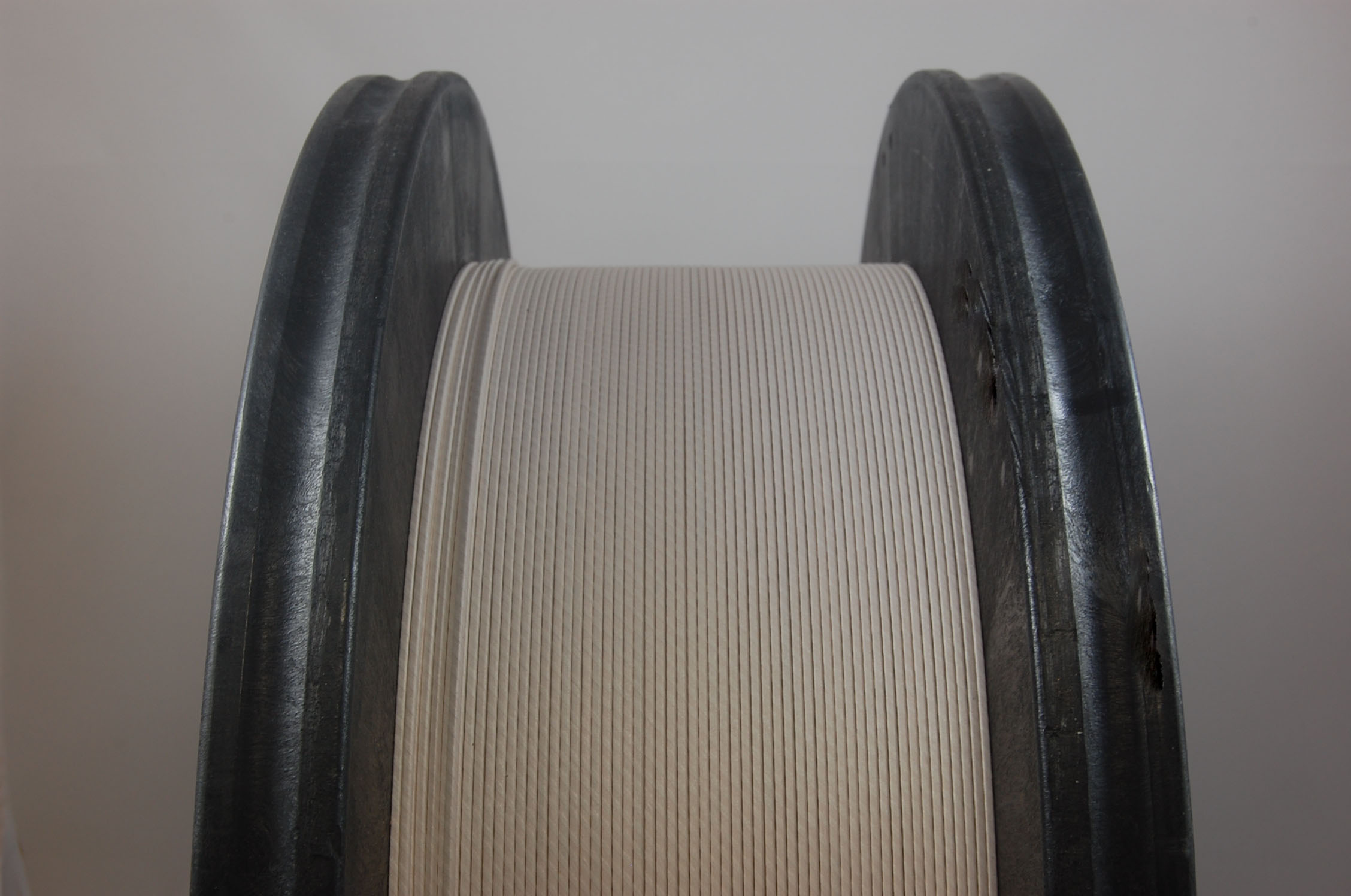 Roll over image to zoom in
Images are representative of product listed and may not be actual product.
.175" x .375" Double NOMEX® Wrapped (DNX) Rectangular MW 60 Copper Magnet Wire 220°C, white, 250 LB 24" reel (average wght.)
Part: R175.375DNX24
Manufacturer: Essex Furukawa
Manufacturer #: 521989
NOMEX® paper has the outstanding combination of physical toughness, chemical and moisture resistance as well as excellent high temperature dielectric breakdown strength. It is often used as a replacement for conventional paper where temperature requirements have increased.
NOMEX® paper has a higher thermal rating than other papers and insulations of this type with the exception of Polyimide tape or Kapton® polyimide fused tape. Nomex paper will retain at least 300 v/mil dielectric breakdown strength and 50% of its initial tensile strength after 10 years at 250°C.
Typical applications for NOMEX®-wrapped magnet wire include but are not limited to:
-dry-type transformers
-oil-filled transformers
-lifting magnets
-form wound coils
NEMA MW 60
physical toughness, chemical and moisture resistance
excellent high temperature dielectric breakdown strength
| | |
| --- | --- |
| AWG Size | .175" x .375" |
| Product Type | NOMEX® Type 410 Wrapped |
| Colour | White |
| Temperature Class | Class R-220°C |
| Insulation | Aromatic Polyimide Paper |
| Conductor | Copper |
| Shape | Rectangular |
| Standard Type | 50% lap |
| NEMA Spec | MW 60 |
| Windability | Good |
| Chemical Resistance | Excellent |
dry-type transformers
oil-filled transformers
lifting magnets
form wound coils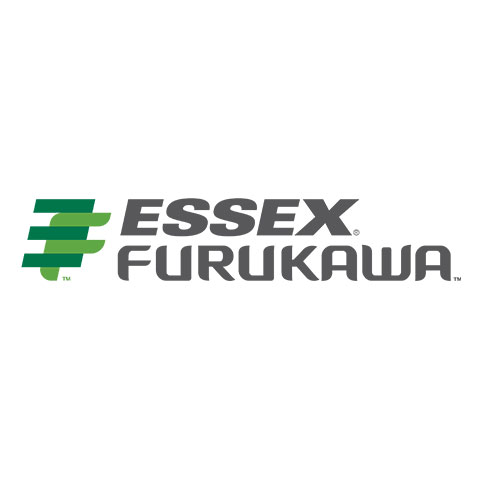 Electrowind is a proud supplier of a broad range of magnet wire and cable products from Essex Furukawa.
Essex Furukawa is the global Leader in Magnet Wire/Winding Wire Manufacturing for Electric Vehicles, Automotive, & Industrial Applications, for major OEM & Tier 1 suppliers. If you don't see the specific Essex Furukawa product you are looking for on our website, we will find it for you. Reach out to Electrowind as your preferred supplier for Essex Furukawa magnet wire, winding wire and cable.
Packaging Description: 24" Reel (250 LB average weight)
Product Weight: 260.00 LB
Product Size: 24.00 x 9.00 x 24.00
$1604.60/LB USD
Availability: 15
Order Minimum Qty: 1

Lead time when 0 in stock: 46 days
Shipping Details
Free Shipping Offer
Online orders over $200*
FREE SHIPPING applies to this product if order is over $200. You can select FREE SHIPPING at checkout.
Existing customers contact Electrowind for account-specific pricing.
Calculator
| Cost (USD) | Method/Service |
| --- | --- |
For shipping inquiries, please contact customer service at: 1.800.265.8340
Purchase Terms & Return Policy
You might also be interested in
Disclaimer: Electrowind exercises care in producing, composing, editing and distributing the data on this website. Electrowind is not liable for damages resulting from use of any apparent misstatements and/or errors in the data presented on this website. To ensure compatibility with your application, always consult the datasheet before purchasing or using any product in your application.